OUR FOCUS
Gender equality
Removing barriers
Empowering women and making gender equality a reality is a core commitment of UNDP. In every country across the Pacific, pervasive gender inequality remains a barrier to progress, justice and social stability. It also hinders the achievement of development goals. We recognize that women's empowerment and gender equality are cross-cutting issues that lie at the heart of human development.

Our goals

We support regional and national efforts to integrate gender equality and women's empowerment. We are committed to strengthening the capacity of our national partners in the Pacific to adopt approaches that advance women's rights and take full account of the many ways women contribute to development. We strive to ensure that women have increased economic control, strengthened political voice and enhanced legal rights.
0.960
Gender development index
Tonga (2017)
Explore more
The Green Climate Fund has today approved US$18.6 million in financing to the Republic of Marshall…
Seventeen communities in the Kingdom of Tonga have benefited from the Rights, Empowerment and…
In recognising that the Pacific, as a region, has the lowest level of women's political…
The regional initiatives seek to focus on the rule of law situation across the Pacific through the…
People living in remote, rural and maritime communities in Tonga will soon have better access to…
More Samoan citizens living outside of urban communities will soon have better access to government,…
Some successful businesses begin with extensive training and experience. Some start with a sandwich.…
An unexpected visit sparked a glimmer of hope during a dark time in Arihi's life. She is now an…
As part of the national celebrations to mark Environment Week and World Biodiversity Day, the women…
When Monika saw her child fall sick, but nothing was found to be medically wrong, she realized that…
The legal advice Faiilagi Sofe received for her business was more than just a time-saving solution,…
The Pacific region has the lowest number of women parliamentarians in the world. In Solomon Islands,…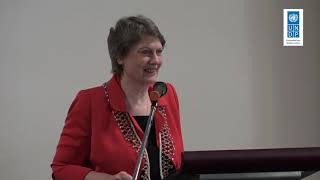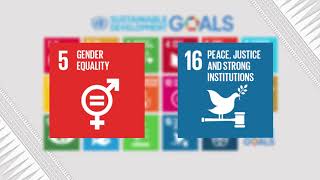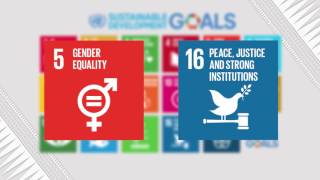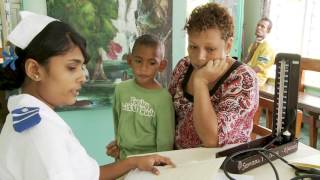 Roadside betel nut stalls. Sago palm kitchens. Social media. ATM queues. You can find someone ready…
Important stories live in our data and data visualisation is a powerful means to discover and…
Women's political empowerement and equal access to leadership positions at all levels are…
The REACH Project aims to promote peace building, social cohesion and inclusiveness.
The REACH Project aims to promote peace building, social cohesion and inclusiveness.
This is a practical guide for Members of the Fiji Parliament on how to scrutinise legislation from a…