Overview
The Accelerator Labs represent UNDP's new strategy and thinking in relation to development and advocating bolder innovation.

Traditional approaches to development are struggling to keep up with today's social and environmental challenges, therefore, the Pacific Lab based in Fiji will try to address the following questions:

How do we better tackle complex and fast-moving "frontier challenges" in the region?
How do we find the most relevant solutions that work locally?
How do we learn more quickly about what works and what doesn't?

Essentially the Lab moves innovation from the margins to the center of UNDP's programming work.
Call for Partners
The UNDP Pacific Accelerator Labs is calling for potential partnerships who seek to solve similar issues to that of the Lab. You can contact us via email: acclabpacific@undp.org

Accelerator Labs Global
You can visit our global site here: Accelerator Labs global platform
Meet the team
---
The COVID-19 crisis has knocked many companies off balance. In the food security space, fundamental changes in consumer behaviour, supply chains, and routes to market have also emerged.
---
The Positive Deviance (PD) concept has attracted a lot of attention in the innovation field in the past decade. The PD concept is built on the premise that "in every community or organization, there…
---
In December 2020, the UNDP Accelerator Lab Pacific partnered with the Pacific Blue Foundation (PBF), and together with the Beqa-Yanuca Secondary School, the Fiji Locally Managed Marine Area (FLMMA)…
Explore more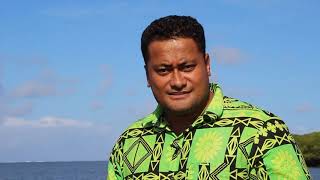 Status:
Ongoing
Project start date:
May 2019
Estimated end date:
December 2022
Focus area:
Project office:
Implementing partner:
United Nations Development Programme
Funding Support by
Donor name
United Nations Development Pro
Government Of Germany
Qatar Fund For Development
Amount contributed
$662,763
Delivery in previous fiscal year
2021 $148,829
2020 $215,239
2019 $135,987